Paul Stanley's All Plastic Surgery Including Ear – Before and After Surgery Pictures
Published Thu Nov 14 2019 By DGM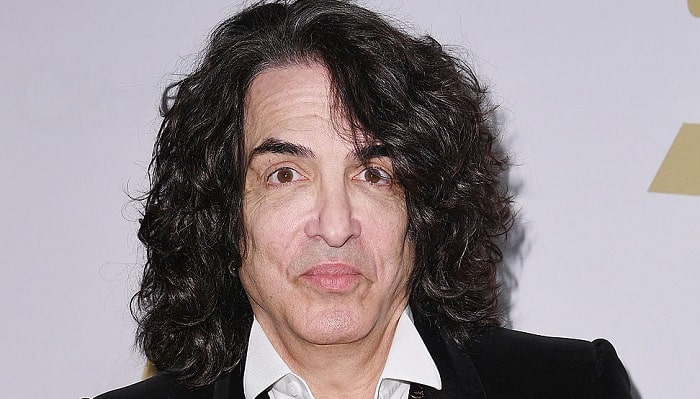 Paul Stanley, a famous American musician and the rhythm guitarist-vocalist of the popular rock band 'Kiss', has gone under the knife and got the job done several times for his ear. He has also been speculated that he had other surgeries as well.
While Stanley has openly admitted that he had his ear reconstructed via surgery, he hasn't really spoken much about other surgery rumors. Here are the surgeries he has had and is rumored to have had:
Paul Stanley Before & After
Paul Stanley, who has a net worth of $150 million, has transformed a lot throughout all these years when it comes to his face. Here is a picture of him from past and present: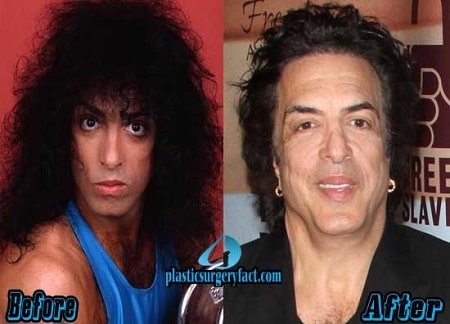 As Stanley has already opened up about his ear surgery, he has also been guessed to have other surgeries on his face which are given below:
Multiple Ear Reconstructive Surgery
The 67 years old musician Paul Stanley has very openly revealed that he underwent a series of plastic surgeries in order to form his right ear. As he was born with disease 'Microtia', he didn't have his right ear and was born with only a stump of cartilage.
Microtia is basically a disease where the victim is born without the external part of the ear (the part basically visible to our eyes).
Due to the by birth defect, Paul had to face a very harsh childhood suffering through bullies and criticisms. He lived with his defect for three decades and finally thought of getting rid of it.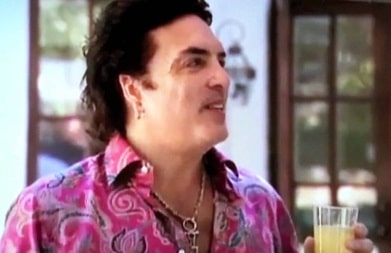 Back in 1982, Stanley opted for a total of five plastic surgeries with his close friend, Dr. Frederick Rueckert. Frederick removed pieces of cartilage from his rib cage and formed an ear after performing a number of skin grafts. The guitarist is very thankful to the surgeon for helping him gain his right ear and full sense of hearing. Though Dr. Rueckert passed away in 2017, his work on Stanley is still a master piece.
Face Lift
Erin Sutton's husband Paul Stanley has also been also speculated that he has also been through a face lift procedure in the past which helped him alter his face. His lower face which previously used to have saggy skin has now been reduced a lot. It seems like he managed to extract excessive fat or skin from his face.
If we compare Paul's face from the past and present, the rumor might be true because the change on his face is indeed there. His face appears much tighter and youthful than before. He might have after opted for it as he faced a lot shagginess and wrinkles on his face as he aged.
Eyebrow Lift
The father of Sarah Brianna Stanley has also been insinuated that he indeed had his eyebrows lift via surgery. It is because of the arch of his eyebrows which has become very different from the past. His eyebrows which were a little bit more raised before has turned into a considerable and nicer spot. If it's an outcome of his eyebrow lift surgery then it seems to have worked right for him.
Nose Job
The Manhattan born singer also faces speculation that he had his nose job with the help of surgeon's knife. The reason behind this is the slight alteration on the nasal tip and bridge of him. His nose seems to have been slightly trimmed and his nasal tip which used to point downwards more in the past looks like it has been maintained well.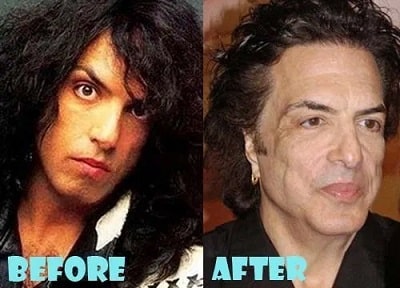 The thrive of achieving a perfect nose must have made him go for the enhancement procedure.
Lip Job
Stanley's lips which used to be a little bit uneven in the past has changed into a perfectly even to one another these days. His lips used to mismatch with one another before but as of now, his lips appear straight with both lips being equally proportional in size. It appears like not only he injected his lips but also corrected their location through surgery.
Botox
At the age of 67, the 'I Was Made For Lovin' You' singer has no sign of aging at all. People normally of his age have a lot of wrinkles and folds around their face but the rock guitarist is on a different level. Neither he has much wrinkles around his eyes nor he has much folds on his foreheads and cheeks. The changes that he has are highly anticipated to have appeared through Botox injections.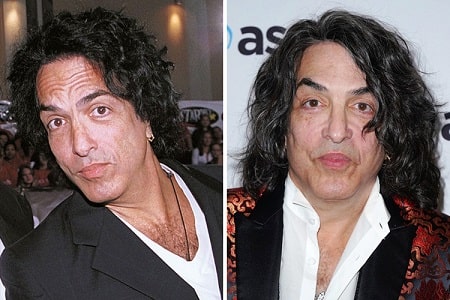 Paul Stanley previously used to have a face with slight aging symptoms but that is not the case these days. Critics believe that the musician has been able to achieve such wonderful, tight, and young face after he injected his face with cosmetic injections.
Check out Glamour Path for more regular and interesting information about celebrity plastic surgeries.
-->