Meg Ryan's Plastic Surgery and Rumors – Before and After Pictures
Published Wed Nov 13 2019 By DGM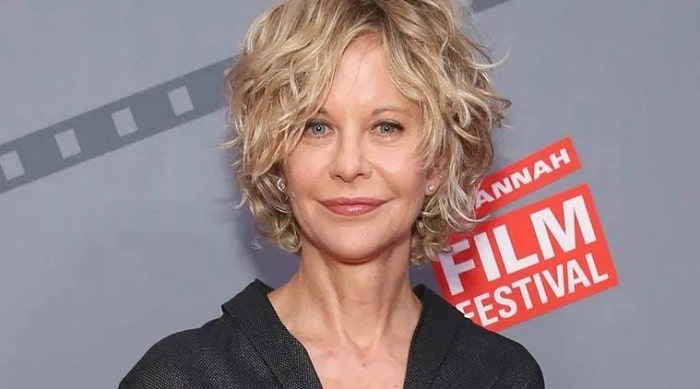 The famous American actress and producer, Meg Ryan has been rumored to have gone under the knife and had four plastic surgeries done to enhance the beauty of her body.
When asked, Ryan always seem to be denying the rumors and speculations. She said she never did any surgery and how much she love ageing. Here are the surgery insinuations of the actress:
Meg Ryan Before & After
The 57 years old Meg Ryan has transformed a lot throughout her career as a successful producer and actress. Following is a picture of her in the past vs her in the present: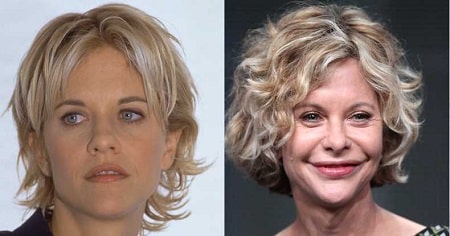 From the above given picture, it can be easily seen that there have some definite transformations and alteration on her face. She is said to have undergone eyelid surgery, lip and cheek fillers, Botox, and face lift.
Botox Injections
Meg Ryan, who has a net worth of $45 million, has been insinuated that she had several Botox injections injected on her face. The reason behind this speculation is the puffy and swollen face of the mother of Jack Quaid. She previously used to have a normal face with some folds around her eyes. The folds around her cheeks and eyes are still there but it also appears if they have tucked and sewed in certain parts.
As most people, Ryan also must have decided to have this treatment because of her aging. The rumor of her having Botox seems to somewhat true because of her tight cheeks. The skin near her eyes and nose also aren't as the same as they used to be before.
Lip & Cheek Fillers
Dennis Quaid's ex-wife Ryan has also been speculated that she had fillers injected on her lips and cheeks. In the past, she used to have her lips of an average woman which has now changed into a more larger and puffier than the past. In addition to that, her cheeks also appear to have filled at some extent after by the use of cosmetic fillers.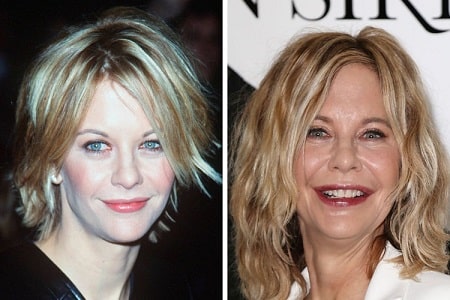 While most people and critics stated the actress's both lips were injected and appeared larger than ever, she kept on denying them. She also denied the claims that she added fat on her cheeks with the help of cheek fillers. However, there's no denying that her cheeks appear more bouncy and filled up than before.
Face Lift
The 'When Harry Met Sally...' star Meg has also been rumored to have gone a face lift. Her face has become more youthful despite her age of 57. People have been saying that she indeed had her lower face reshaped by removing the excess skin via surgery. Her skin near her jaw which used to lose in the past have now become tightened. Thanks to the alleged face lift if she really opted for it.
Eyelid Surgery
The Connecticut born actress Meg Ryan is also believed to have her upper eyelids modified with the help of a surgeon's knife. As her upper eyelids didn't use to appear much in the past, it is thought that she has plucked the skin from her upper eyelids.
The upper eyelids now appear a little bit fuller than before through the eyelid reconstruction surgery. It seems to be true somehow because the difference on her eyelids can easily be seen if we compare her before and after picture: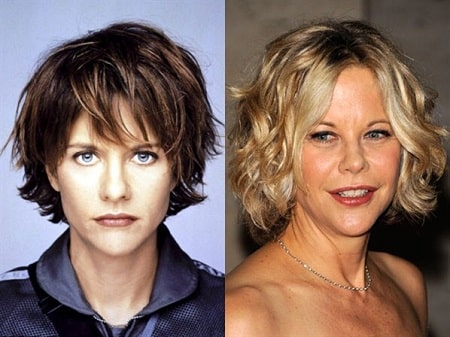 Follow Glamour Path if you want to see more latest and regular updates about celebrities and their surgery rumors.
-->