Courteney Cox Had Done Plastic Surgery But Removed it Apparently
Published Thu Jan 30 2020 By DGM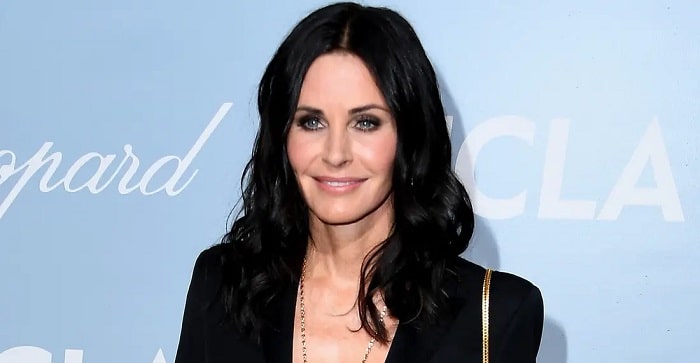 The famous American actress, director, and producer, Courteney Cox had previously gone under the knife and had some procedures done to her face.
Cox has openly admitted that she indeed opted for the surgeries in the past but is all clear and natural as of now. She stated they weren't healthy for her face, so she had to take them out of her face. Here are the surgeries she formerly had:
Courteney Cox Before & After
David Arquette's ex-wife has gone through a shocking alteration if we remember her when she appeared in 'Friends' and when she was working in 'Cougar Town'. Here is a picture of her before and after she had the cosmetic surgeries: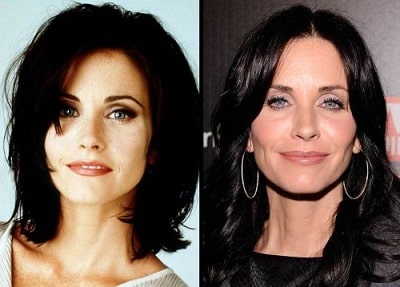 If we look closely at both pictures, we can see that her face appeared a bit brighter and tight in the right picture. And the credit for this shocking change in her face goes to the procedures went through.
Facial Fillers
It was a long time ago when the Birmingham born star visited a cosmetic surgeon in order to had her face filled with fillers. As she feared growing old back then, she wanted to eliminate wrinkles and get a much younger appearance to her face. With the fillers on her face, her lips also got enhanced and the loss of soft-tissue value from her skin got reduced a lot. The changes got easily visible on her face as she appeared more tighter than before and fans had mixed reviews about her new face she sported.
Botox Injection
Courteney ox, who has an estimated net worth of $150 million, had a great fear of becoming old and loosing roles to other celebrities, she went for a number of Botox injections. What the injections did to her face was it helped her wrinkles and skin soften by not letting her facial muscles contract. She opened up that the injections injected on her forehead lines and the lines below her eyes.
Started Believing in Aging Naturally
Back in 2017, Coco Arquette's mom admitted that she started regretting having the plastic surgeries earlier in her career. Not only did she showed her regrets about the cosmetic enhancements, but she also stated that she took steps to reverse them.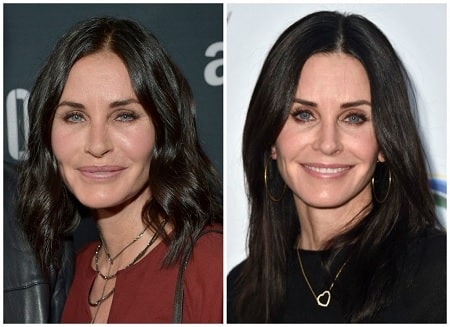 In an interview with New Beauty, Courteney said that she had all the fillers which she had in the past dissolved from her face. 'I'm as natural as I can be', the Golden Globe award nominated actress continued. She also told that she felt better being who she actually is and she was happy that she looked more like the person she was after vanishing the fillers off her face.
Courteney Cox, 55, has adapted to accepting the fact that she is ageing and the folds and creases she has to her face represents all the things that she has achieved in her life so far. She thinks that her wrinkles aren't actually wrinkles, they are her smile lines. She realized that fillers are not her friends and had learned to age gracefully.
Visit Glamour Path if you want to more information about other celebrity surgeries.
-->