Adrienne Bailon Did and Removed All Plastic Surgeries Done Before
Published Thu Jan 30 2020 By DGM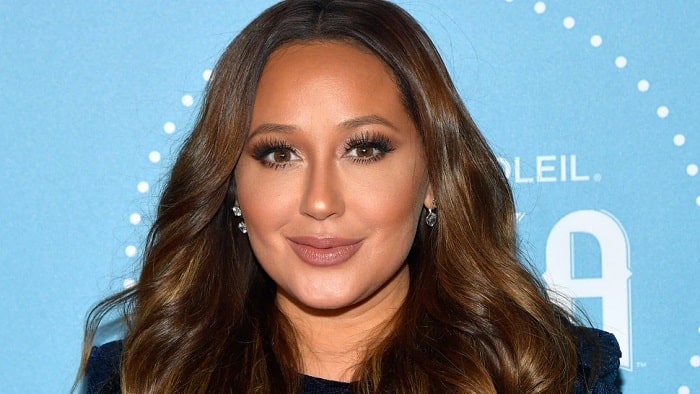 The famous American singer, television talk show host, and singer Adrienne Bailon has gone under the knife and had enhancements done to her body.
Bailon has always openly admitted about getting the job done to her body and has also revealed to the world that regretted the procedure a long time ago. Here are the surgeries she has had:
Adrienne Bailon Before & After
Adrienne, who holds an estimated net worth of $3 million, altered her body appearance shockingly after she did two plastic surgeries. Here is a picture of her before and after the procedures: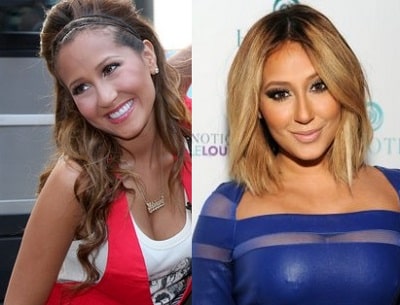 As you can see in the picture given above, there is a huge difference between the buttocks of Bailon in both the pictures. The size of her breasts have faced noticeable change throughout these years.
Breast Implants
Israel Houghton's wife Bailon also had her breasts implanted and it is the first surgery she had in her life. When she completed filming for the first 'Cheetah Girls' movie, she developed a will for gaining bigger pair of breasts. She stated that her breasts weren't big enough which made her think she wanted to feel sexy and womanly. So, at mere 19 years old, she got her breasts implanted in Miami, Florida.
The change on the 'La Murga' singer's breasts was huge as she asked for a B size breasts but instead, ended up getting a DD size breasts. You can observe from the above picture that her breasts got filled up largely as the post surgery outcome.
Removed All The Implants
Back in 2013, the mother of four, revealed in the television chat show 'The Real' that she removed the breasts implants from her body. She removed them because of the insecurities that arrived after the surgery. She underwent the knife to treat her one insecurity which was having small breasts. But after treating that, she had to face a lot more of them. She told that after she got the job done, everyone would keep looking at her breasts which was totally embarrassing for her.
Adrienne Bailon also told that she now recognizes her mortality and plastic surgeries aren't just worth your life. 'Life is totally different from what you thought when you were older versus what you think you are older', the singer continued. She advises all the younger woman who don't think for long-term and get their body parts done to rethink about their life and focus on other important things than having cosmetic surgeries.
Follow Glamour Path if you want to see more related information about other celebrities' surgeries.
-->